Posted on
By Marianne Janssens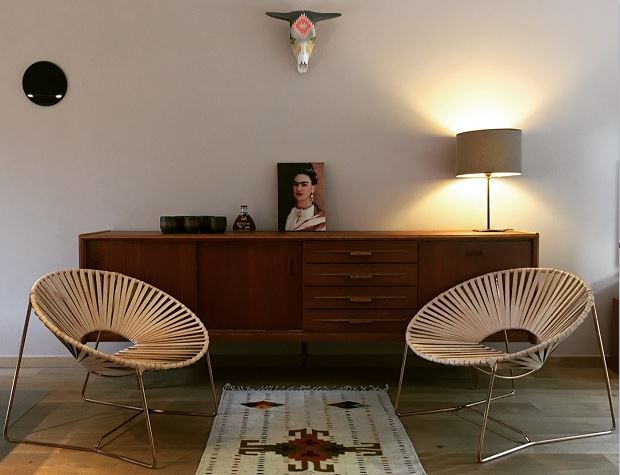 Red thread in my KUUN selection is the timeless character of objects. And this chair definitely fits
in! ooking at it every day in my living room, I just know it will never, never bore me. The strong
but simple design combined with luxurious materials, leather and copper, makes it one of a kind.
The soft nature-colored leather is made in Mexico's leather capital Leon. With time passing by,
the leather gets the characteristic look of used leather. The older the chair, the more interesting
its looks & story will become…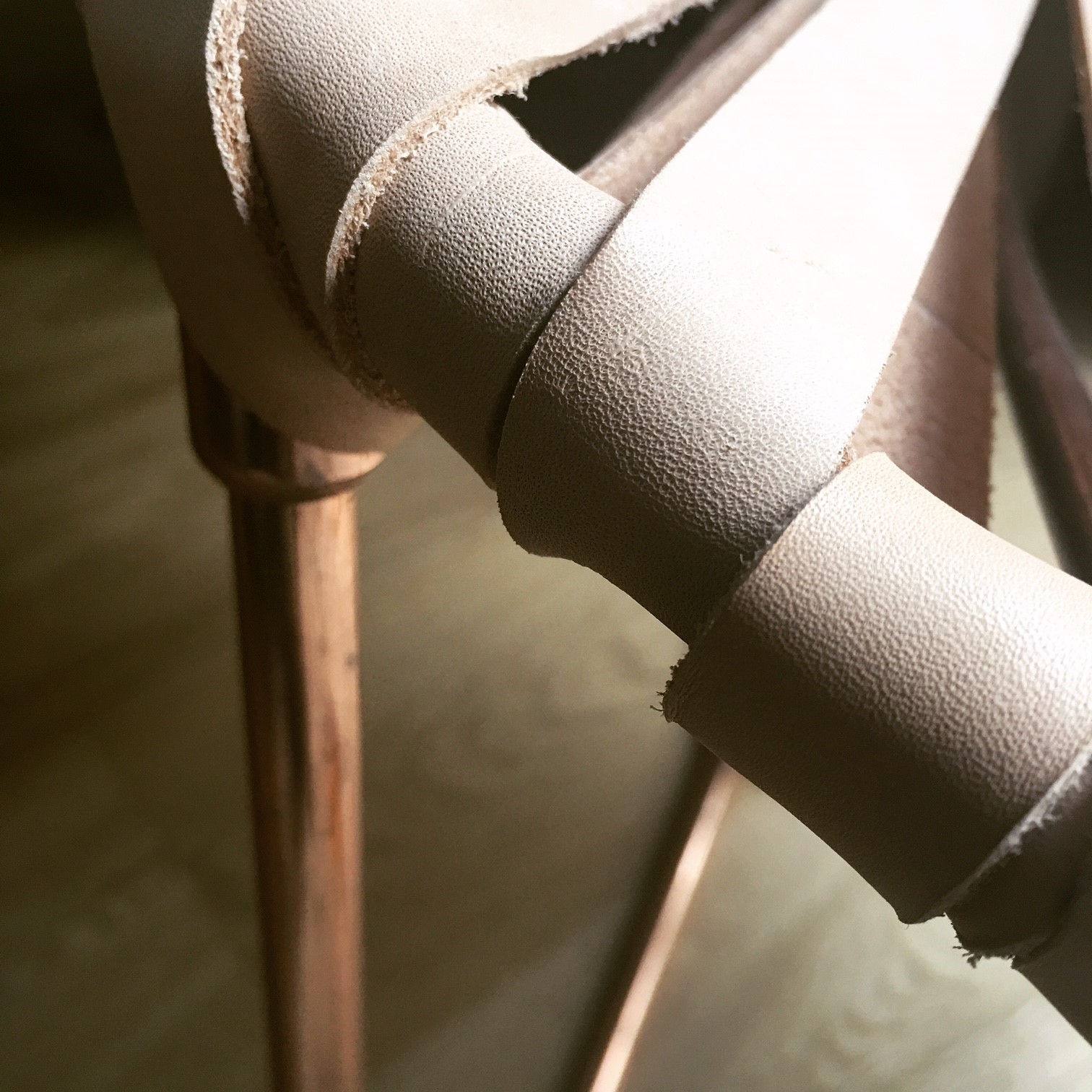 Detail of leather seating of the CALI copper & leather chair by @LéonLéon Design
(c) Marianne Janssens
People often ask me if the chair, and more specific the whole in the lower back of the seating,
is comfortable. The answer is absolutely yes! Even more, the chair is extremely comfortable.
Once you get seated, you feel like staying. The wide seating and the reclined back, makes this
chair perfect to lounge.
The Cali Copper & Leather chair is designed by a young dynamic couple I met in Mexico City:
Pauline and Oscar. She is French and he is Mexican. Together they manage their small design
studio LéonLéon Design. When I was visiting them last time, Pauline had just crossed the ocean
to visit her friends and family in France. But here a small glimpse of me visiting the studio where
Oscar was putting the last hand on the chairs.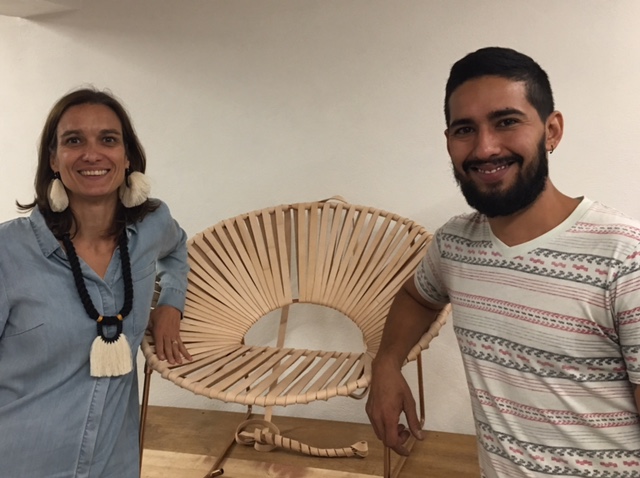 Marianne at the LéonLéon Studio with designer Oscar (c)Marianne Janssens
Each piece LéonLéon Design produces is 100% handcrafted with the help of local artisans.
Therefore each piece is unique. Don't expect industrial perfection. But appreciate the authentic
imperfection made possible by a mix of artisanal textures & techniques with contemporary design.
Manufacturing of the CALI copper & leather chair, in the studio of @LéonLéon Design
(c) Marianne Janssens
The chair is also available with a black structure, called the CALI black & Leather chair.
The black color emphasizes the simple but strong design of the structure.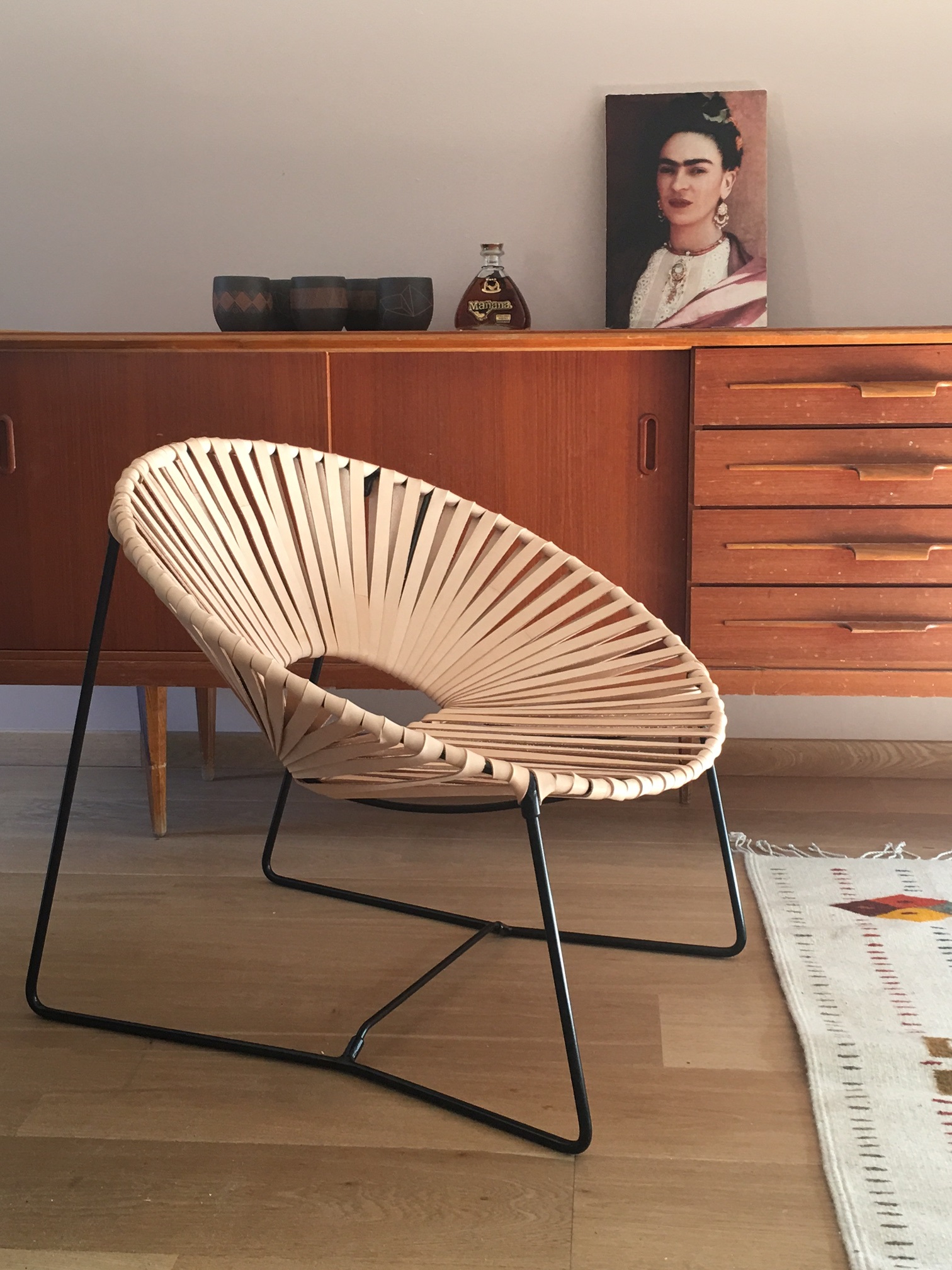 CALI black & leather chair by LéonLéon Design (c) Marianne Janssens