Posted on
By Marianne Janssens
Posted in bijoux, caralarga, cotton, deign, duurzamemode, ethicfashion, fashion, handmade, jewelry, juwelen, mexico, mexicocity, mode, modedurable, modeéthique, slow-fashion, sustainability, sustainablefashion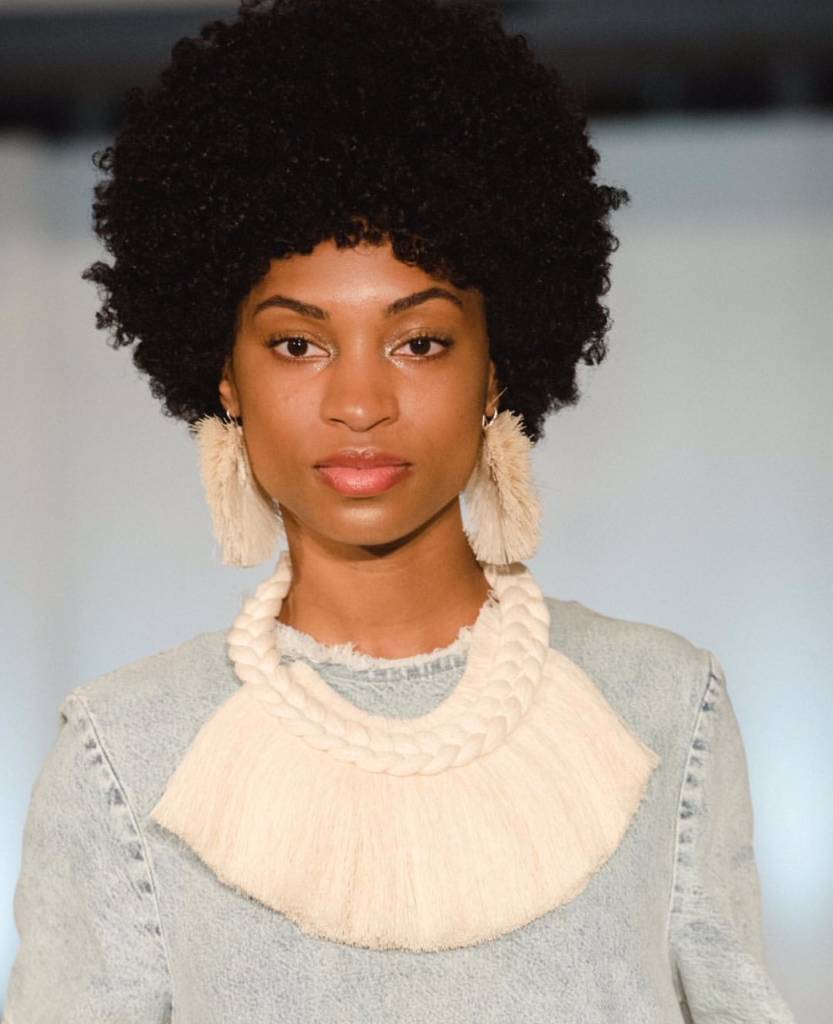 Let's have a look behind the scenes of the CARALARGA jewelry workshop, run by designer Ana Holschneider, born and raised in Mexico City. Five years ago she moved to Queretaro, a small city a few hours away from Mexico City. There she got in contact with local materials such as the 100% cotton thread, which inspired her to start a jewelry line with natural fibers instead of metal.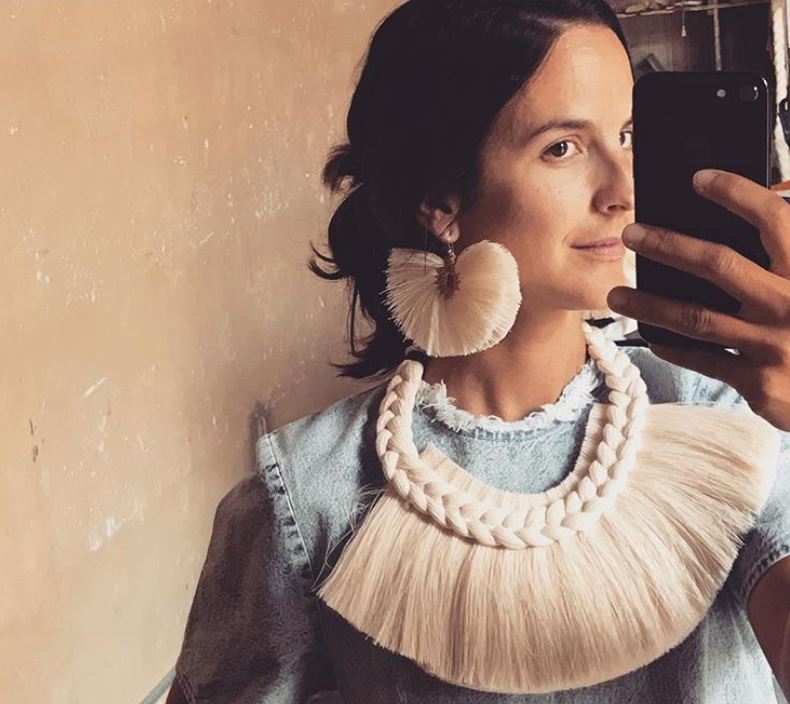 The jewelry collection is aimed for every woman who values simplicity and authenticity. A human woman. The timeless brand is a statement for slow-fashion with a peculiar attention for natural and sustainable materials & techniques. Also the social working conditions are important for Ana. The workshop is a great place to work in and every co-worker is well paid. Authentic values are a red thread you can feel in every aspect of the brand. No coincidence CARALARGA is trending on the fashion catwalks of Mexico City. The top of the fashion scene in Mexico knows CARALARGA. Fashion magazines like ELLE and VOGUE are featuring her all the time.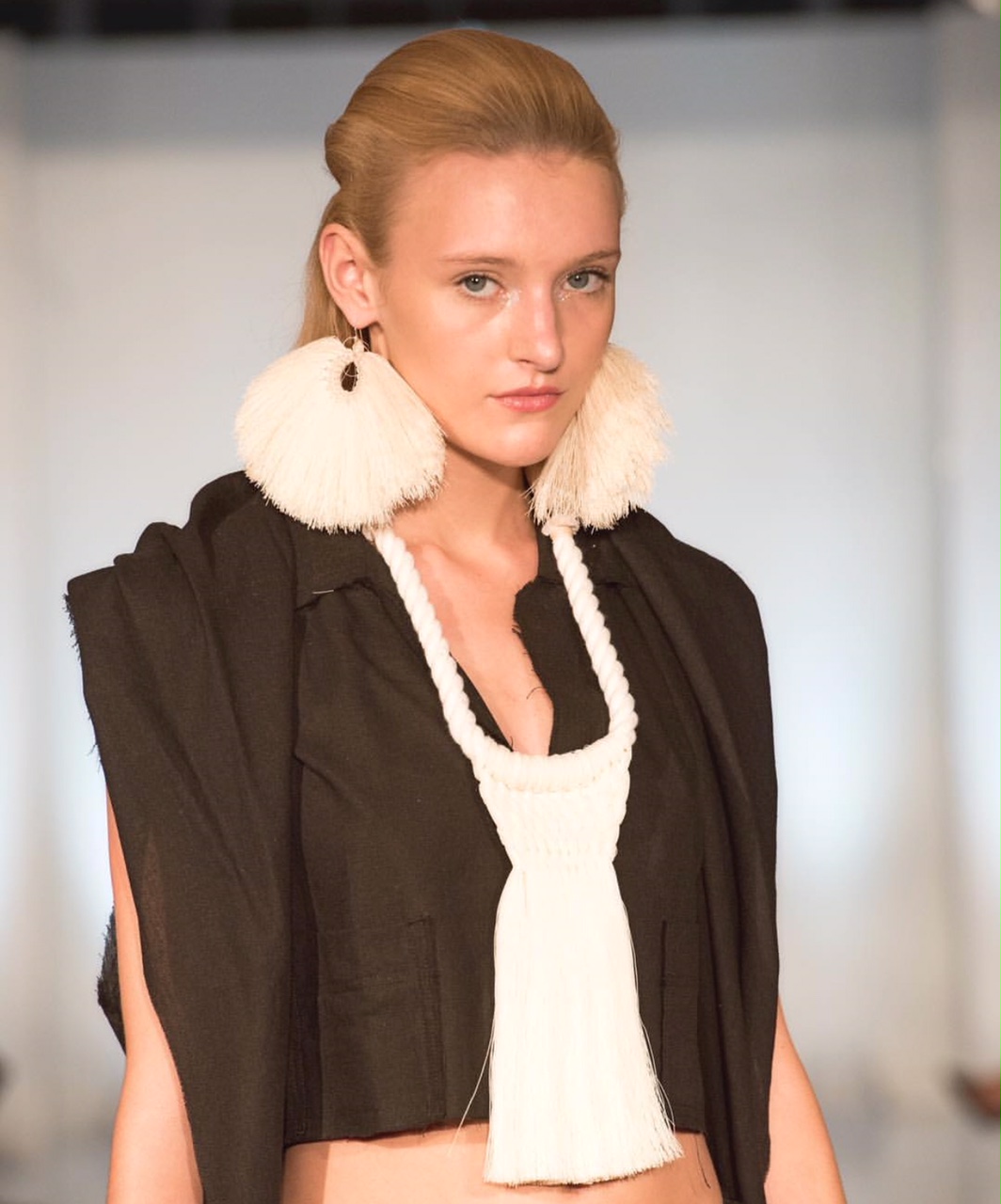 The production process starts in the Hercules Cotton Factory where Ana selects carefully her materials. Francisco, who has been working at the yarn area for more than 20 years, helps her to choose the thickness of the thread that will subsequently be taken to the gummed process to acquire its texture. When this process is finished, the thread is stored on a giant steel reel. This way it prevents from tangling.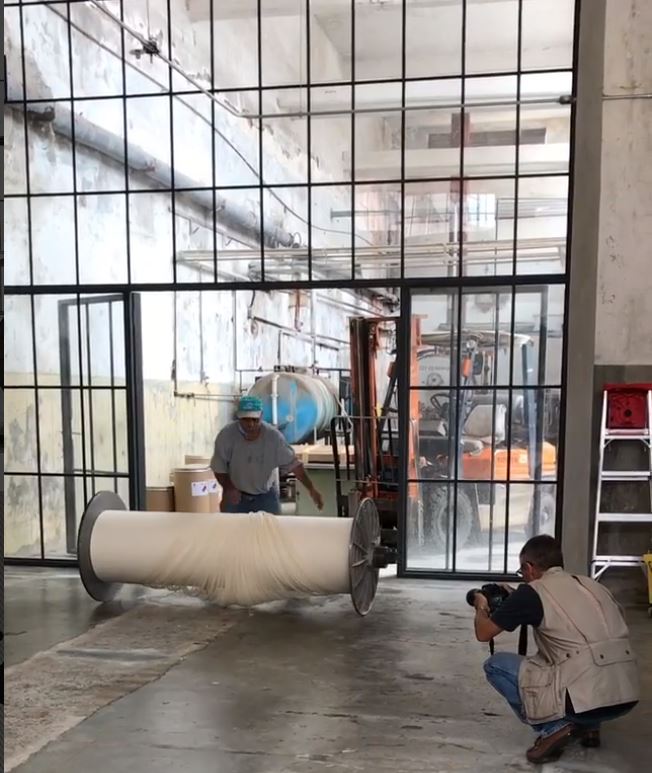 Enrolling the thread of cotton on a huge steel real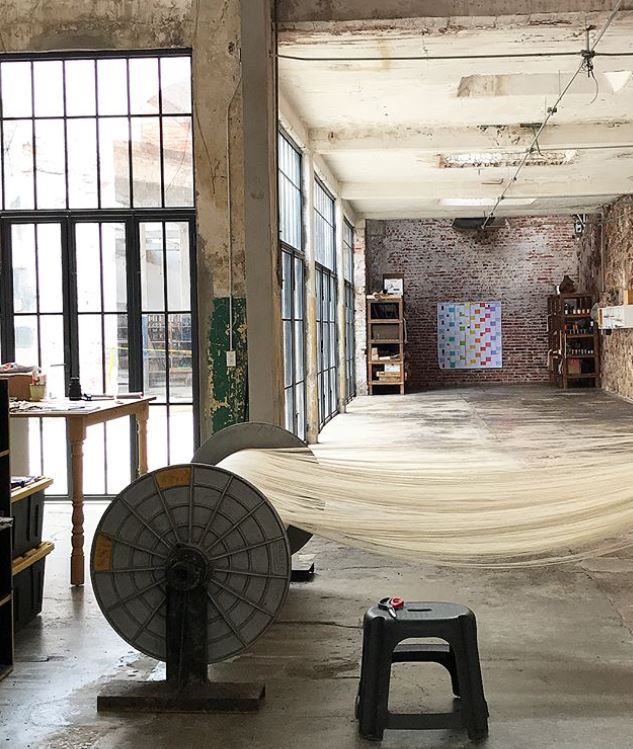 Every piece that CARALARGA produces is 100% handmade. María del Socorro Gasca Chalqueño and Inés Hernandez Estrada are two protagonists in the production process. Thanks to their wit, professionalism, compromise, and creativity, Ana's designs can be transformed into high quality, artisan jewelry. Their hands bring the value of our traditions and culture to every customer.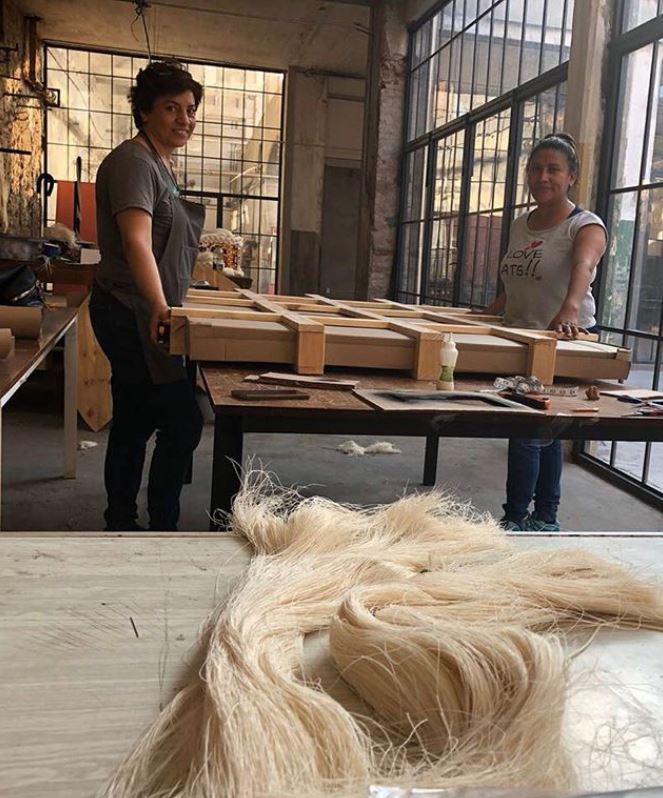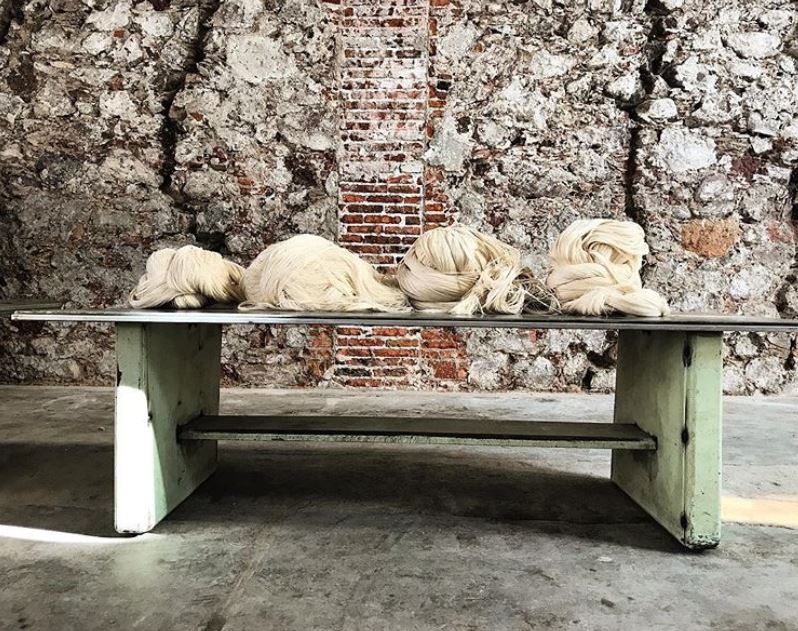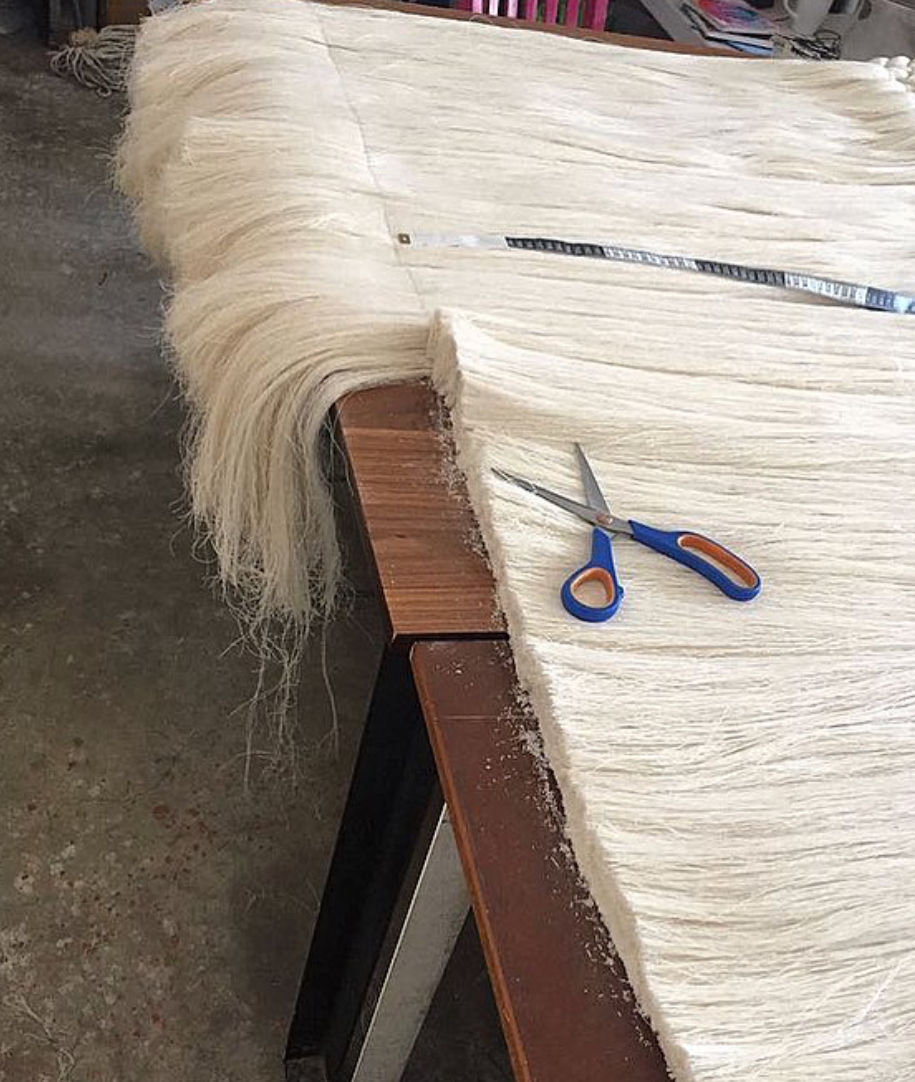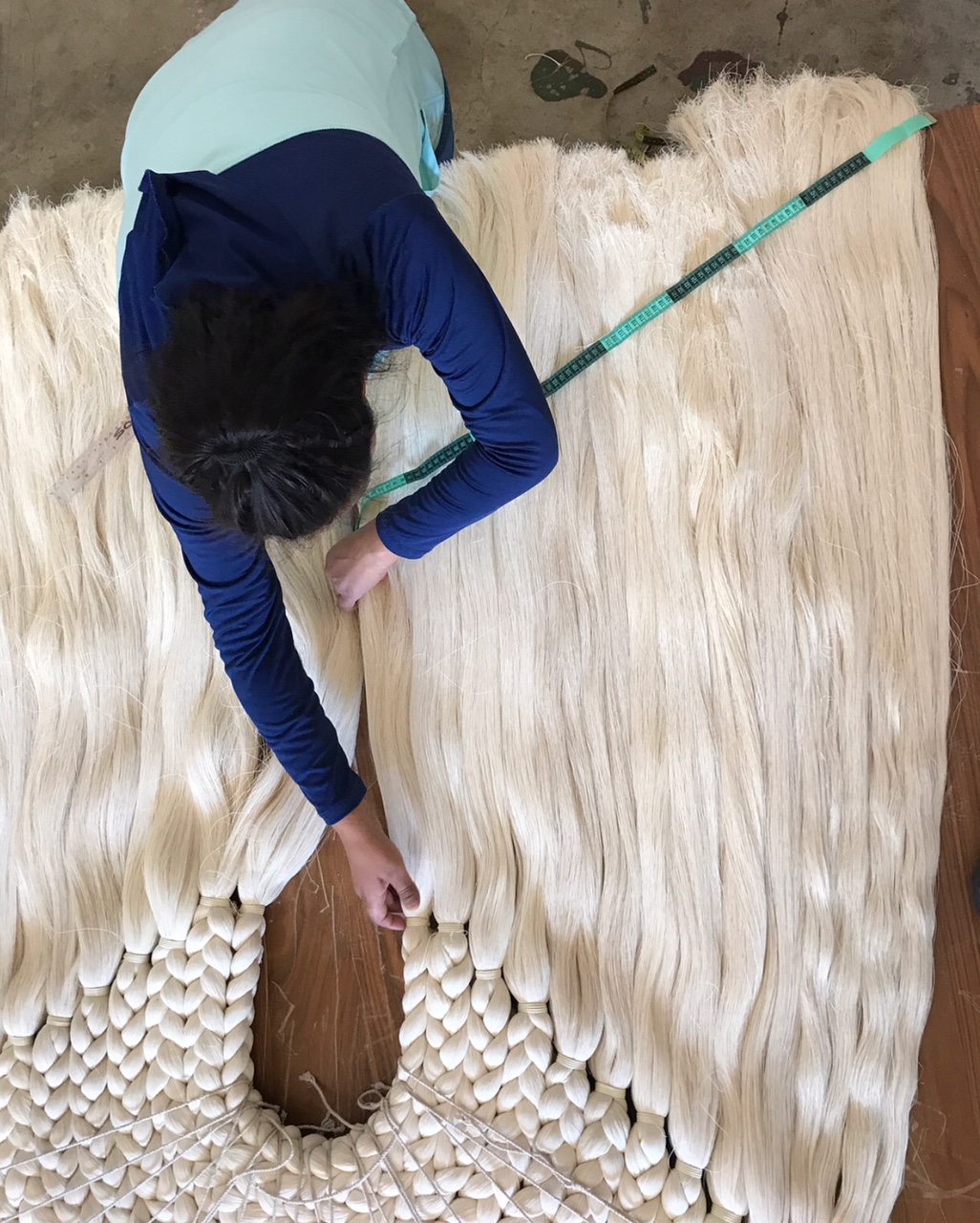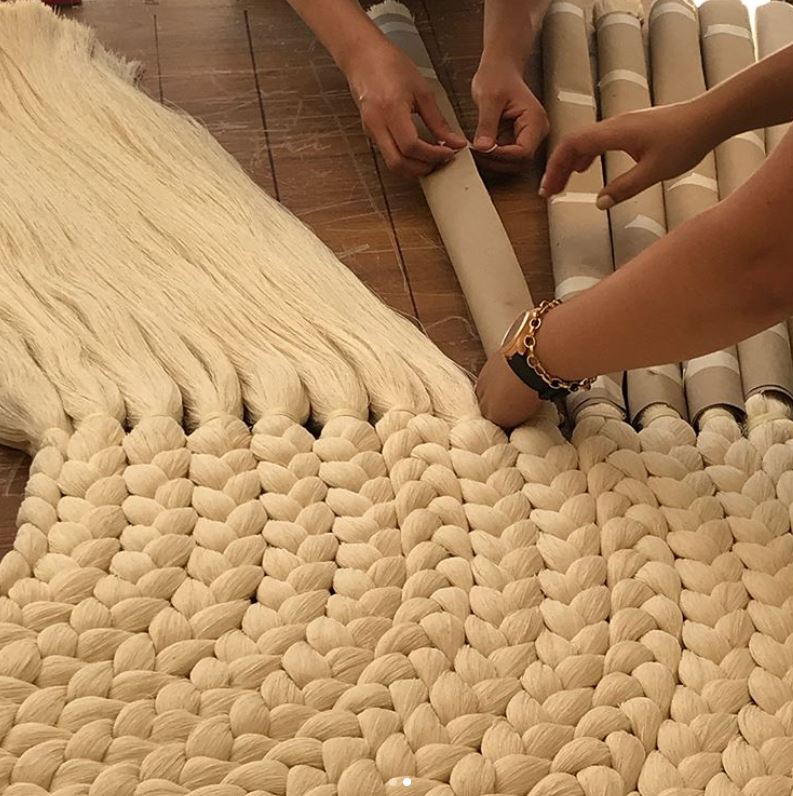 I am a huge fan of Ana and her brand CARALARGA. I am very curious to see how Ana will surprise us with the clothing collection she is preparing right now ... 
x Marianne
P.S.: want to keep posted? Subscribe to our newsletter down this page.