Posted on
By Marianne Janssens
Posted in boutiquehotel, cdmx, conceptstores, designhotel, designweek, designweekmexico, homeinspiration, homeinspo, interiordesign, lacondesa, restaurants, roma, shopping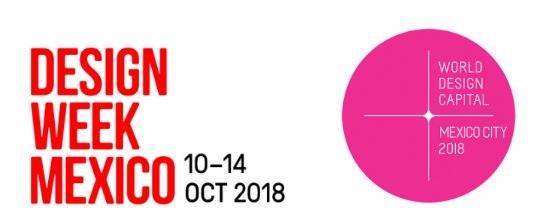 Last month, I was invited to Design Week Mexico in Mexico City to visit the event and to
meet designers & brands for my web shop. I was thrilled as this year's edition is a very
special one. First, in 2018 we celebrate the 10th Anniversary of Design Week Mexico. And
secondly, Mexico City was awarded with the official title of 'World Design Capital 2018 for
being a city that stands out for its use of design as an effective tool for economic, social,
cultural and sustainable development
The annual highlight of Design Week Mexico is the DESIGN HOUSE. This year's edition saw
an abandoned house in the residential district Las Lomas de Chapultepec, transformed by 24
local interior designers and architects, each one restoring a room or outdoor area in their
unique style. And of course the nice Mexican weather encourages the designers to create a
natural harmony between interior and exterior space. As images say more than words, take a
look: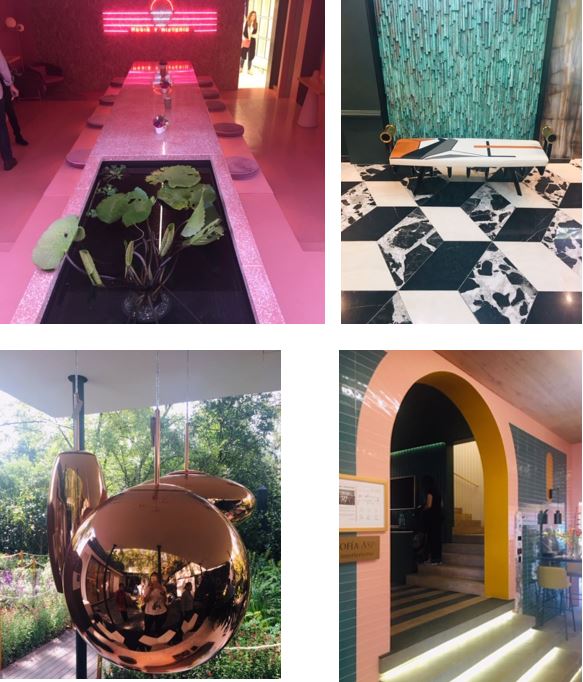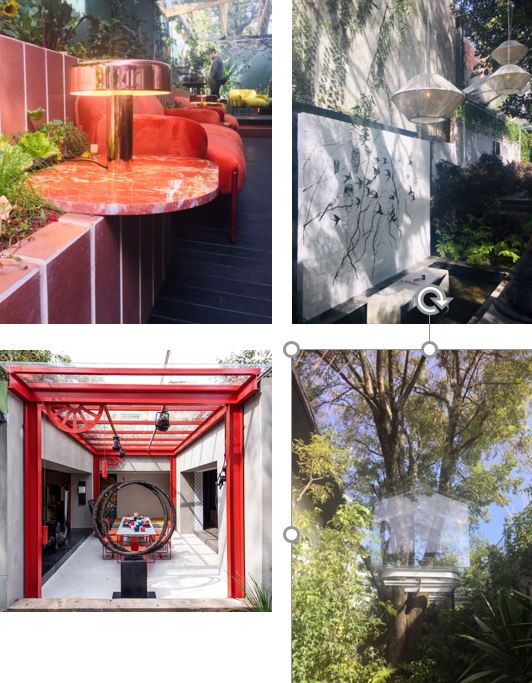 Do you want to see more of the Design House and other events of Design Week Mexico?
Check KUUN's Instagram Stories & Highlights!
To me Mexico City is the New York of Latin America. It is a vibrant capital where you can
shop like a queen. I have a soft spot for concept stores with Mexican brands. One of my
favourites is 'Happening'. You can also eat deliciously in this beautiful place. The hipster
districts in Mexico City are "Roma" and "La Condesa". They both reminded me of the
bohemian vibes of Paris; or Williamsburg in New York.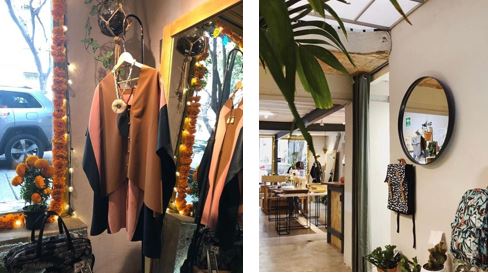 Concept Store Happening, Roma Norte, Mexico City ©Happening

 Restaurant Lardo, Roma Norte, Mexico City ©Lardo 
+ Restaurant Rosetta, Roma Norte, Mexico City ©Rosetta
Where to stay? If money is no issue, choose for the very charming high class design hotels
La Valise or Nima or CondesaDF . I stayed in Casa Decu , a more budget design hotel,
located in an old Art Deco house. This means there is no elevator but if you are in a normal
condition the stairs are no issue (I stayed on the 4th flour). And of course, taking breakfast
at the beautiful rooftop is a must. Check my Insta Highlights for a short video.
Even though there is a smog problem, it is a very green city. Sometimes it feels like
walking in a beautiful urban jungle. I think it gives this unique character to this city I love
so much!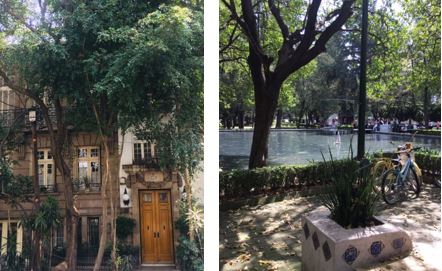 One of the great products I brought back from this trip is the handmade leather fannybag.
You can wear it on your waist and shoulder. It is the fashion item of 2019 and the perfect
Christmas present! Check it out here.